Home »
Indian Kitchen Dining Room With Eco-friendly Decor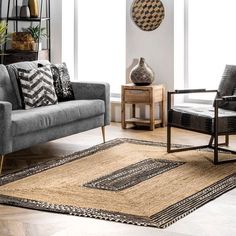 Considering the environment has been the standard for many customers in recent years. It's simple to take steps toward an eco-friendly lifestyle, from electric automobiles to water-saving washing machines, but what about your decor? Trading in your old appliances for more eco-friendly models isn't the only option to make your home more environmentally friendly.
There are various methods to design your kitchen and dining area while remaining ecologically mindful. Decorating eco-style may be scary at times, from selecting the proper materials to ensuring that the product was made in a sustainable manner. Don't worry; these eco-friendly kitchens and dining room décor ideas are all you'll need to get started.
No.1 Make use of goods that have been recycled or upcycled.
By far, the most effective approach to begin preserving the earth is to arrange your kitchen and dining area using recycled and repurposed materials. When you think about it, all of the materials, water, and energy used to manufacture a decorative piece are thrown away once it reaches a landfill. Repurposing anything gives it a new lease on life and may save another tree from being turned into a table or chair. Tablecloths from pompompartyshop.com can be used to dress your table.
Upcycling differs from recycling in that it entails altering or repurposing an object, such as converting glass jars into mugs or chopping off the back of a chair to make it into a stool.
You don't have to go out and spend your whole salary at the Goodwill to upcycle and recycle; you may buy and reuse antique pieces in good shape or browse around your own house for objects in need of a new lease of life.
No.2 Opt for Natural Fibers.
Choosing natural fibers for your house is similar to selecting nutritious foods for your body. Using natural fibers to adorn your kitchen and dining area may make you and the environment safer. Plastic and other manufactured materials typically contain dangerous elements that should be avoided.
Cotton, hemp, and jute are terrific alternatives for kitchen and living room design; consider jute carpets and cotton dish towels. Linen is a durable fabric that may be used for tablecloths and cloth napkins, which can be washed and reused instead of being thrown away like paper or plastic.
No.3 Incorporate reclaimed materials into your design.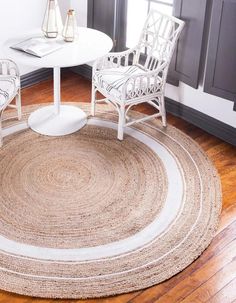 Reclaimed resources are different from recycled materials in that they are used to create something entirely new. Use existing resources from products you no longer need or use instead of traveling to Home Depot to get some timber or supplies. Wood, fabrics, glass, and stone, to mention a few, are examples of such materials.
You may design your kitchen or dining area in various ways with salvaged materials. Reupholster your dining room chairs using grandma's old drapes or add reclaimed wood shelves from moderntimbercraft.com for attractive storage. A gleaming mosaic overlay for a tray, lamp, or vase can be made from shattered mirror fragments.
No.4 Use Indoor Plants to Add Color.
Houseplants are not only attractive, but they also serve a practical purpose. Green plants in your kitchen and dining area will benefit the environment by absorbing carbon dioxide and increasing oxygen levels in our atmosphere. Green plants, such as herbs, can also be used to make tea and in the kitchen.
If you can't have houseplants due to lighting issues, cut flowers or dried flowers can be used to add beauty and flare. Potted herbs can liven up a kitchen window, and orchids may give some sophistication to your rustic dining room. Larger plants, such as Ficus trees and Palm Ferns, can also be used to decorate your dining area.
No.5 Conserve energy in a fashionable manner.
It's one thing to recycle, upcycle, reclaim, and grow herbs. Still, suppose you're consuming massive quantities of electricity to keep your home running. In that case, you're not doing your part to help the environment. While going solar will not contribute to the aesthetics of your kitchen or dining area, a few lifestyle modifications can provide you with both elegance and efficiency.
Add a fireplace to your dining area rather than blasting the heat across the home. Use recycled, repurposed, or upcycled materials to enhance warmth and romance. There are so many attractive ceiling fans on the market these days; pick one produced with environmentally safe and sustainable materials to replace your air conditioning on days when the temperature is bearable.
Quick Solutions
Not everyone who cares about the environment has the time or money to renovate their kitchen and dining room, but a little goes a long way. Here are a few quick and easy, eco-friendly décor ideas to get started.
Allow natural light in by using light-colored natural window coverings.
Repurpose old coffee cans by painting them and using them to grow herbs in your kitchen.
Use cut flowers from your yard to decorate your living space.
A wooden bowl of exotic fruit may be used to decorate your kitchen.
Natural beeswax candles may be used to spruce up your dining room and offer a touch of class.
Finally, some thoughts
As humans, it is our responsibility to do all possible to safeguard and feed the world we call home. We may take a more environmentally friendly approach to design our kitchens and dining areas by avoiding plastics and other potentially dangerous materials.
When it's time to buy or replace anything, being a conscientious consumer is the simplest way to make the shift to a more ecologically responsible lifestyle. Is there anything else you can reuse or recycle? Are you buying things made of environmentally friendly, long-lasting materials? These are some questions to ponder the next time you visit TJ Maxx's housewares area.
You don't have to go all out to make your kitchen and living area more environmentally friendly; start small by adding some plants or a ceiling fan. You should be OK as long as you remember to decorate with our planet and these five eco-friendly ideas in mind.