Home »
Is Investing in a Food Processor Worth It?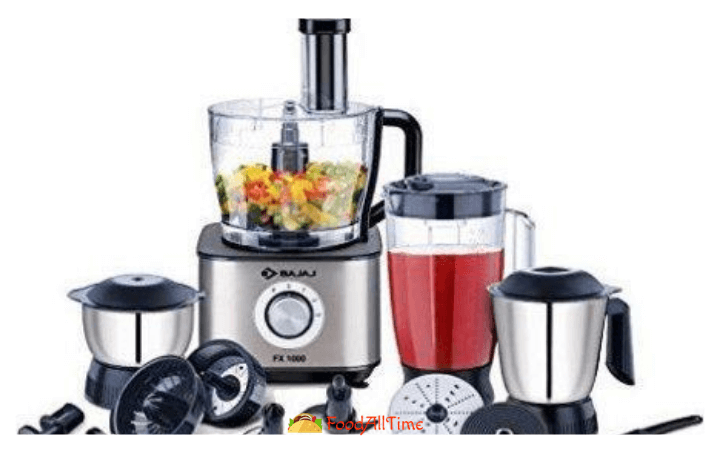 I've had a food processor for a long time, and we use it frequently. But because it was a gift, I didn't have to pay for it. This begs the question, "Are food processors worth it?" if we do have to buy one.
I decided to delve further and speak with five exceptional cooks. Here's what I found out:
A food processor is worthwhile since it can substitute for a mixer, a hand chopper, or a blender, and dice vegetables considerably faster than cutting vegetables by hand. Furthermore, a food processor allows for quick and easy cleanup, with all parts being dishwasher safe.
But there's more to food processing than the views of five chefs and me. So let's take a closer look at the matter to decide whether or not purchasing a food processor is worthwhile for you.
What are the benefits of using a food processor?
Dicing, shredding, blending, chopping, mixing, and grating are all things that food processors are lovely for, from sauces and dressings to kneading bread dough, cutting nuts, and preparing hummus. They are also ideal for grating cheese and grinding meat.
When deciding whether a food processor is worth the money, consider the most common features, how often you'll use those functions, and how much the most popular models cost.
Here are a few of the most common uses for food processors
1. Shredding — This is great for shredding large blocks of cheese, but it also works for chicken, pig, or anything else you want to shred into tiny bits. Dropping blocks of cabbage down the spout for perfectly shredded slaw is also a terrific way to make quick and easy homemade coleslaw.
2. Chopping — Great for swiftly and efficiently cutting, mincing, or slicing onions, garlic, or nuts (and a little loudly if you're chopping nuts). It can chop nuts, but it can also be used to make homemade peanut or almond butter. Let's be honest. Store-bought almond butter is pricey, and store-bought peanut butter often contains a lot of sugar, salt, and hydrogenated oils (none of which are necessary for delicious peanut butter). Just grind them for a little longer than you would for cutting, and toasting them first (if possible).
3. Perfect sauces - the food processor is your greatest buddy if you're making homemade mayonnaise, salad dressings, or any other form of sauce. Place the majority of the ingredients in the hopper and then drip EVOO or other oil down the spout of the food processor for consistently excellent emulsified sauces and dressings.
4. Kneading bread dough — Of course, because of the size of the bowl, you'll probably choose a Kitchen Aid mixer. However, if you use the dough blade instead of the sharp blade in your food processor, you can knead your dough to perfection for almost any loaf.
5. Hummus - Is there anyone who doesn't like hummus? However, store-bought hummus frequently contains too much lemon juice or vinegar to keep it fresh and cheap oils instead of extra virgin olive oil. Combine up a can of garbanzo beans, a few tablespoons of tahini, a few garlic cloves, and the juice of a lemon. If desired, make sure to season with a touch of salt, ground pepper, cumin, and smoked paprika. Blend until the mixture is completely smooth.
But that's only the beginning of what my wife and I can do with our food processor.
So, to determine whether a food processor is worthwhile, ask yourself if you currently make any of those items. If you don't, would you do it if you could do it faster and more efficiently? If you answered yes, a food processor is well worth the investment!
Do chefs use food processors?
Yes. At least one food processor can be found in the kitchens of most chefs and professional restaurant kitchens. Most of the time, they'll have a professional food processor called a Robot Coupe (pronounced Robo-koo).
In a restaurant kitchen, the chef and the chefs must produce high-quality cuisine in a short amount of time. The idea is to make the meal so delicious that customers would return and tell their friends about it. However, the other objectives are to reduce food prices and work as effectively as feasible.
As a result, the food processor is essential for achieving that efficiency.
Gordon Ramsey's Michelin-starred kitchens no longer feature a compact Cuisinart food processor. Instead, a Robot Coupe (pronounced Robo-Koo) professional food processor is more likely to be seen.
These are comparable to the ones you and I might have at home, but they're much bigger and more durable. They'll be able to do a lot of food prep night after night without getting tired.
1. CHILD JULIA (Iconic and Beloved American Chef)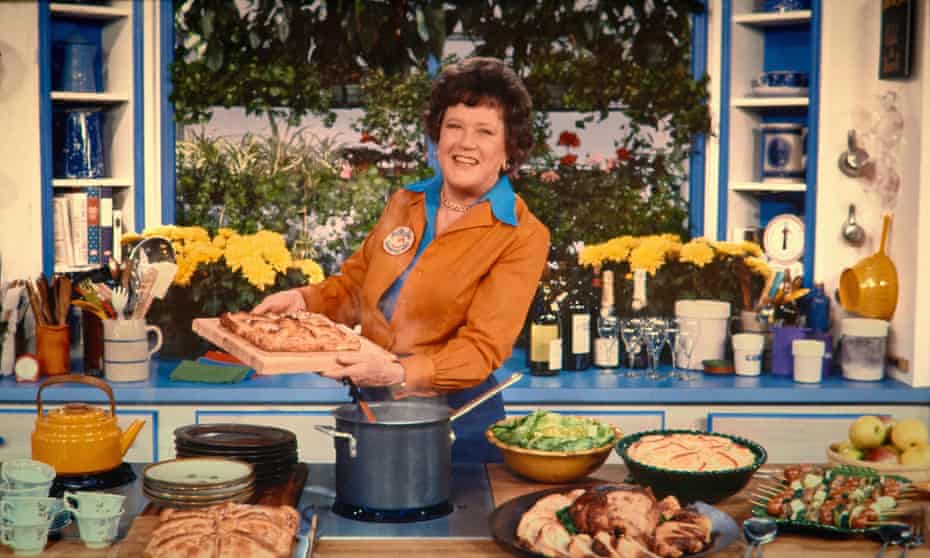 Julia Child is, without a doubt, the most famous American chef, TV program host, cookbook author, and much-loved chef. Julie & Julia, the Golden Globe-winning film about her, was actually about her.
At the age of 91, Child died in 2004.
Julia Child was noted for fast adopting new technologies and cooking devices, even referring to herself as a "gadget and knife' freak.'" Her food processor was, in fact, an integral element of her kitchen. In the 1960s, she carried an early prototype of the Robot Coupe with her.
There was no such technology in the US at the time, especially not for home chefs. Later, as she helped promote it, brands began to appear in the United States. The first and most well-known were Cuisinart and Kitchen Aid. Child's personal KitchenAid food processor, which she used at home, is currently on display at the Smithsonian Museum. It was one of her two food processors in her kitchen.
"This item is one of the greatest breakthroughs since the mixer," Child says.
2. COLICCHIO TOM (Top Chef host, Restauranteur, and Cookbook Author)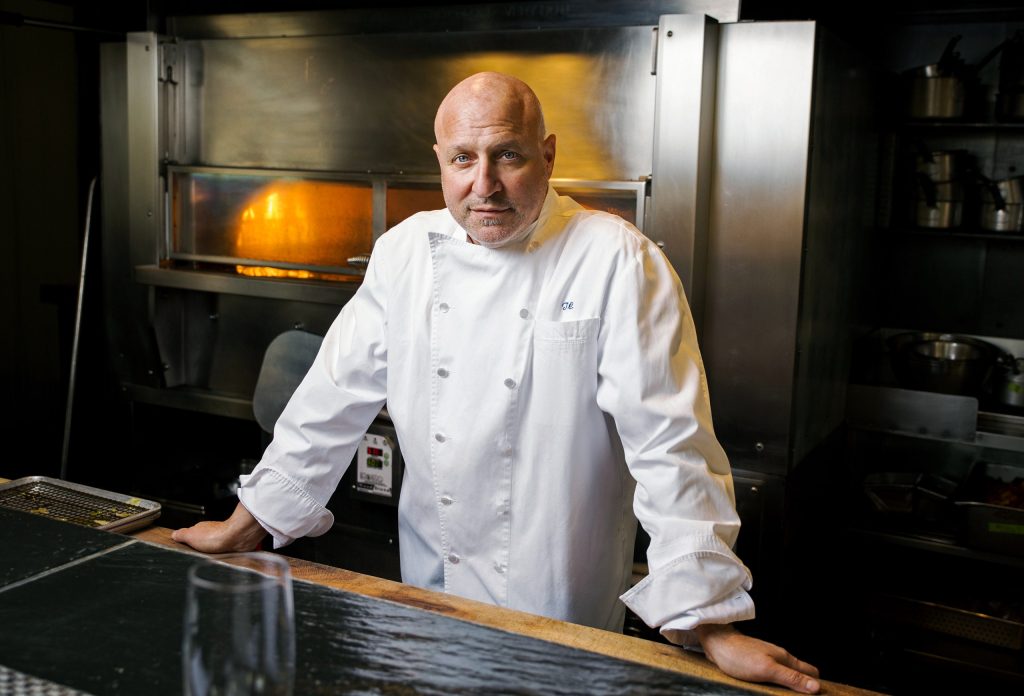 Tom Colicchio is one of America's most well-known chefs.
He's also the host of Top Chef, the chef-owner of the Craft Restaurant Group, and a former co-owner and Executive Chef of New York's legendary Gramercy Tavern.
While food processors are frequently featured on Top Chef, and I'm sure a Robot Coupe can be found in every one of Colicchio's restaurants, he says, "You don't need a whole bunch of equipment, you just need a sharp knife."
Colicchio's three favorite kitchen equipment are a ten-inch chef's knife, a peppermill, and kitchen scissors; however, he has recently become enamored with pressure cookers.
"You don't need a Rolls-Royce kitchen to create a nice meal," he goes on to remark.
That is to say, all the fanciest tools in the world won't help you if you don't know how to cook the basics, have a passion for cuisine, and use the right ingredients.
However, with those features, a food processor can make cooking a lot more fun.
3. NITAHARA LANCE (Culinary Institute of America Instructor)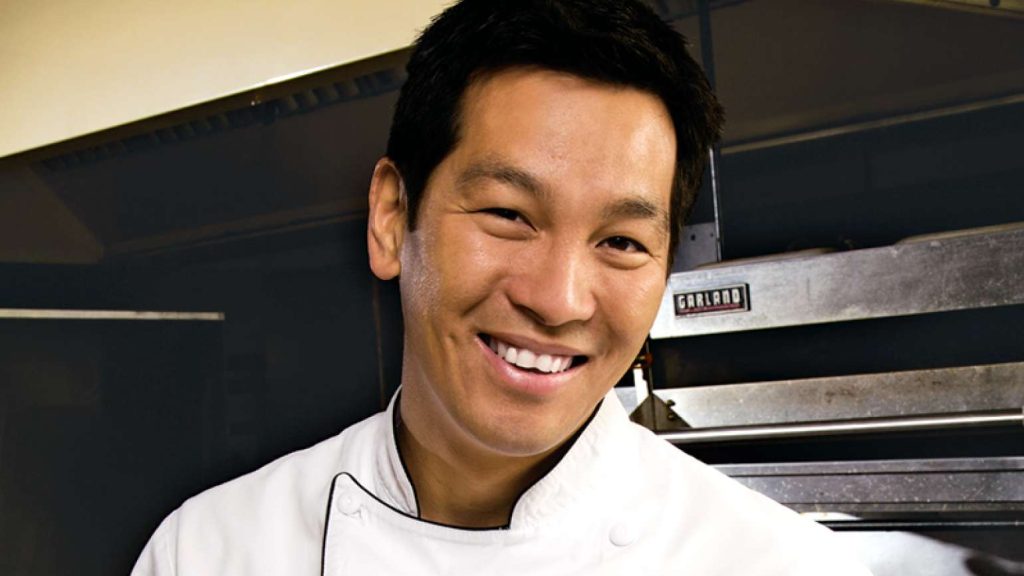 The Culinary Institute of America, usually known as the CIA for short, is America's finest culinary school. Anthony Bourdain, Michael Chiarello, Richard Blais, Alfred Portale, and Roy Yamaguchi are just a handful of the school's notable alumni.
Lance Nitahara is an Assistant Professor of Culinary Arts with a long list of accolades, including Iron Chef.
A food processor, according to Nitahara, is an "important" feature of any home kitchen. "The ordinary food processor with accessories for grating and blending is important," he continues.
While Nitahara enjoys his blender, he prefers his food processor for its capacity to "cut things coarsely." He also observes that (using a food processor to increase efficiency) "won't change the quality, and it's the same amount of cleanup."
4. SIZEMORE NICKI (Food Writer, Recipe Developer, Video Host, and Cookbook Author)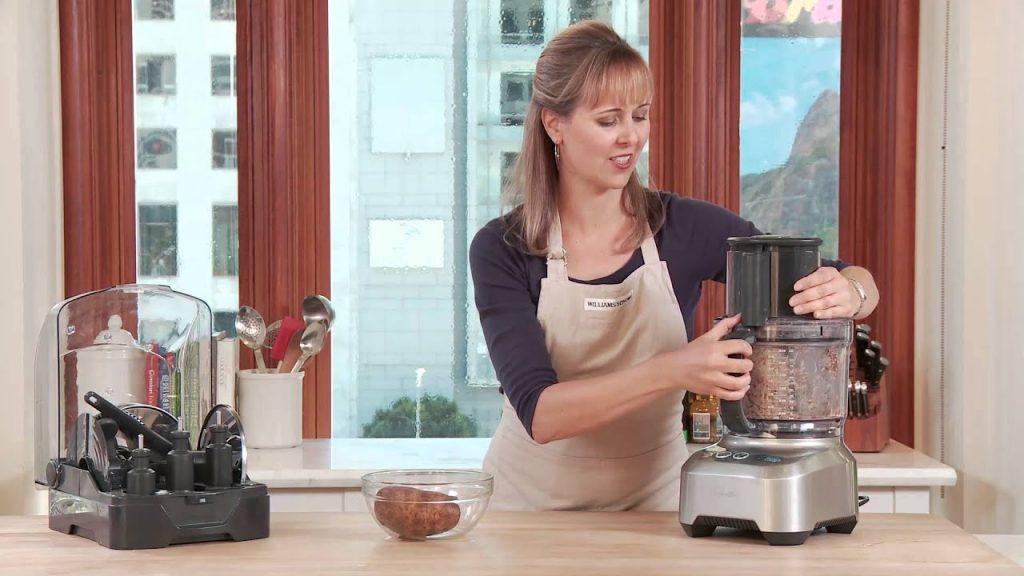 From Scratch Fast's Nicki Sizemore holds a Grand Diploma in Culinary Arts from the French Culinary Institute (now called the International Culinary Center). She's a cookbook author, food writer, video host, and instructor, among other things.
You may have seen her on NBC or PBS or read her essays in Parents or Fine Cooking.
Sizemore is possibly the biggest lover of food processors, claiming that after having her first child (which parents know means less time), "it became my sous-chef, and I use my food processor more than any other equipment; in my kitchen."
Sizemore not only likes her food processor, but she also utilizes it to "shave my prep time, streamline recipes, and crank off from-scratch dishes almost every evening."
5. THOMAS KELLER  (Multi-Michelin-Starred Chef, Restaurateur, and Cookbook Author)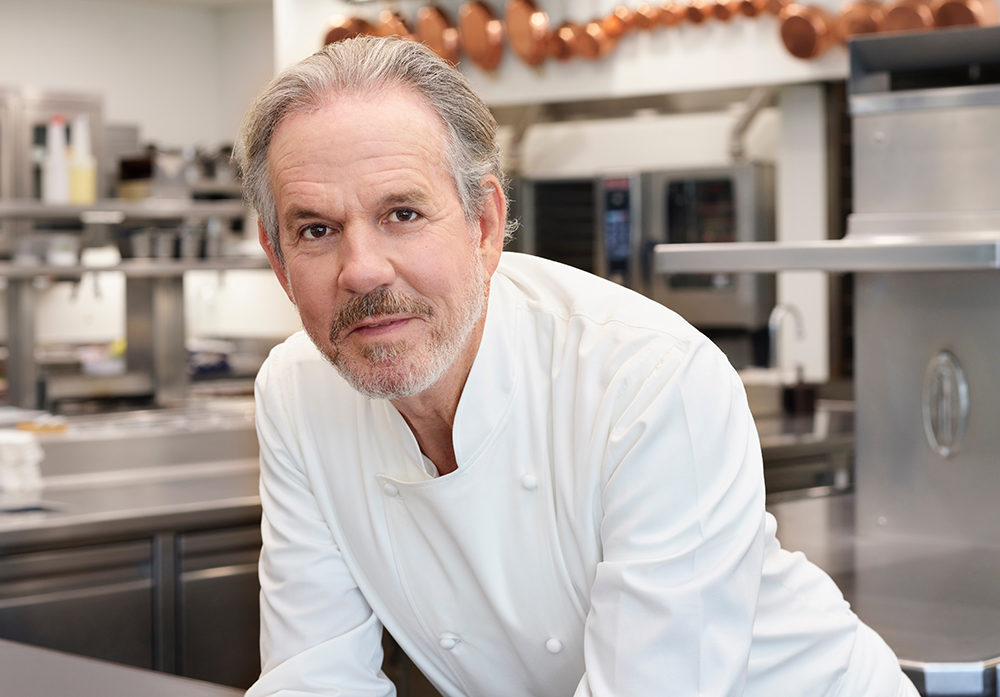 Thomas Keller may be the best chef in the United States.
His hallmark restaurant, The French Laundry, has three Michelin stars in California's Napa Valley and has been open for more than 20 years. He did not, however, end there.
THOMAS KELLER also owns Per Se, a Michelin-starred restaurant in New York. He also owns the Bouchon Bakery and Bistro Company, which has locations across the United States.
When asked what he thought the four most important tiny kitchen appliances that any home chef should have, he promptly responded with the following, referring to them as "critical countertop appliances":
Scale food processor, vita-mix, and stand mixer
But, because he values simplicity, he advises against buying the biggest, fanciest, or most feature-packed food processor available, stating that "size doesn't always equal increased functionality." You'll be slower if you take extra steps."
"In terms of tools, don't clutter your cabinets with things you don't need…" he says. Make a list of all the gadgets and one-use tools you own and get rid of them."
What are some of the advantages of using a food processor?
The following are the main advantages of using a food processor:
Preparation time is saved.
All parts, except the base, are dishwasher safe, making cleanup a breeze.
It's simple to prepare vast amounts of food for large parties.
It's simple to get dinner ready in a hurry.
It may be used to replace a variety of tiny kitchen appliances, freeing up counter and storage space.
In the end, chopping, dicing, grating, blending, and mixing things by hand saves a tonne of time. Sure, if you're a Top Chef winner, you've definitely honed your knife and food preparation skills.
A food processor, on the other hand, saves much time for the rest of us.
Aside from saving time, there is a slew of other advantages to using a food processor, including:
Simple to clean — only one surface, one blade, and everything is dishwasher safe.
Prepares significant amounts of food – Do you have a dozen garlic cloves to mince? In less than 5 seconds, you'll have completed the task. Do you require a quart of salsa? It's no problem! Want to finely cut two bunches of cilantro in a hurry for Taco Tuesday? It's that simple!
There is only one device that can govern them all - an excellent food processor can accomplish practically everything a hand chopper, blender, Kitchen Aid mixer, and immersion blender can do while taking up only one tiny space in your kitchen.
Let's face it; it's challenging to grate vast amounts of cheese without scraping your fingers. Grating blocks of cheese takes time and is a little tiring on the forearm, and when we reach the end of the cheese, it's easy to scrape our fingertips on the grater. With no flying cheese particles and no scraped fingers, a food processor makes quick work of it.
Is it better to buy a blender or a food processor?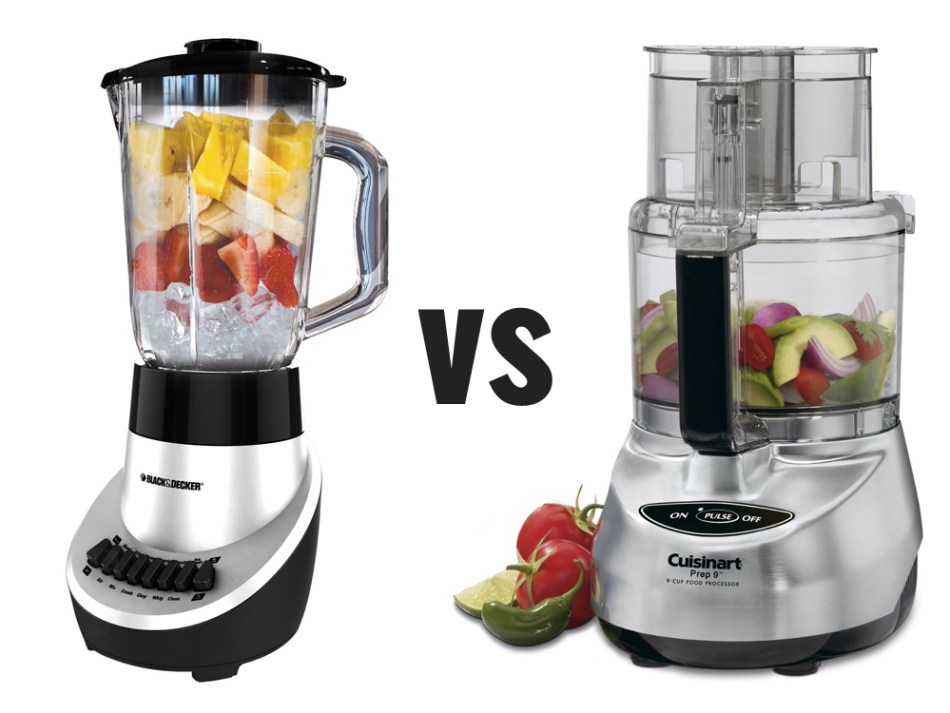 If you must select between a blender and a food processor, go with the latter. A blender can't chop, dice, or grate, but a food processor can handle most of the jobs that a blender can.
In the end, they specialize in distinct areas.
If money and kitchen storage space isn't an issue, I will get both. But, if I had to pick just one little kitchen device, it would undoubtedly be the food processor.
This is because a decent food processor can perform a lot of the same things as a blender, but the reverse is not valid.
That is to say, a food processor can be used to make smoothies.
Anything can be blended or mixed.
It can be used to make soups with puréed vegetables.
A blender, on the other hand, CAN NOT execute the following functions:
Nuts to grind
Garlic, minced
Onions, diced
Fresh herbs should be chopped.
Prepare the dough for bread.
On a tight budget, I'd acquire a competent food processor and a cheap immersion blender, which would fulfill practically all of the purposes for both a food processor and a blender.
However, if you're just getting started in the kitchen, knowing what to buy and what to avoid might be challenging.
If I don't have a food processor, what can I do?
If you don't have a food processor, use a hand chopper or a kitchen knife to dice or chop veggies. A blender can be used to mix, blend, chop nuts, or puree. For processing small batches of diced onions or garlic, a hand chopper works nicely. However, for something as dense as carrots, it's probably not strong enough.
Making hummus with canned garbanzo beans is generally best done with a potato masher or ricer.
All of your grated cheese demands may be met with a hand grater. For shredding smaller chunks of hard cheese, a tiny, affordable rotary cheese grater (the kind you crank a handle on while pressing down on the cheese) works well (does not work well for softer cheeses like cheddar or mozzarella).
And your chef's knife is probably up to the task of slicing fresh herbs, dicing carrots, and so on.
Finally, all of your mixing and dough needs can be met with a hand mixer or a KitchenAid-style mixer. However, as you can see, handling what a single food processor can do necessitates the use of numerous distinct equipment.
Suppose you do any amount of regular cooking and meal preparation. In that case, a good food processor is definitely worth the purchase if it fits into your budget.
While you SHOULD acquire a food processor, EVERY kitchen requires a quality chef's knife, as I've stated several times throughout this essay. While some are expensive, they don't have to be, and you can purchase a good chef's knife for less than $50.
Is it possible to use a food processor as a mixer?
Yes. The usage of a food processor can also be to combine the ingredients. A plastic paddle is ideal for kneading bread or mixing materials when a sharp metal blade would not achieve the desired results. Food processors often come with various attachments, including a plastic paddle.
For mixing, use a food processor with the dough blade (which isn't sharp) instead of the regular sharp blade.
I've used mine to make bread dough. Still, it's also fantastic for combining different flours to make cornbread, which usually combines cornmeal, white flour, and baking powder.
When I Google "mixer usage," I get the following results, all of which can be accomplished with a food processor:
Salad dressing (use the grater attachment and place chunks of cabbage down the chute)
Aioli (basically fancy mayonnaise than can easily be made with any food processor)
Cheese that has been shredded (again, quickly done with the grater attachment of your food processor)
Apple sauce (in a food processor, combine cooked apples, cinnamon, and sugar (if preferred))
Dough (although a Kitchen Aid can create larger batches of dough than most food processors, a food processor can make almost any bread dough)
Pesto (again, quickly done in a food processor in less than a minute)
If I needed to create a large batch of bread, I'd prefer to use a stand mixer rather than a food processor. Because a food processor usually only has one setting plus the pulse button, a stand mixer is ideal for kneading dough for a long time at a low speed.
Aside from that, there aren't many mixing tasks that your food processor can't handle.
Which food processor is the best?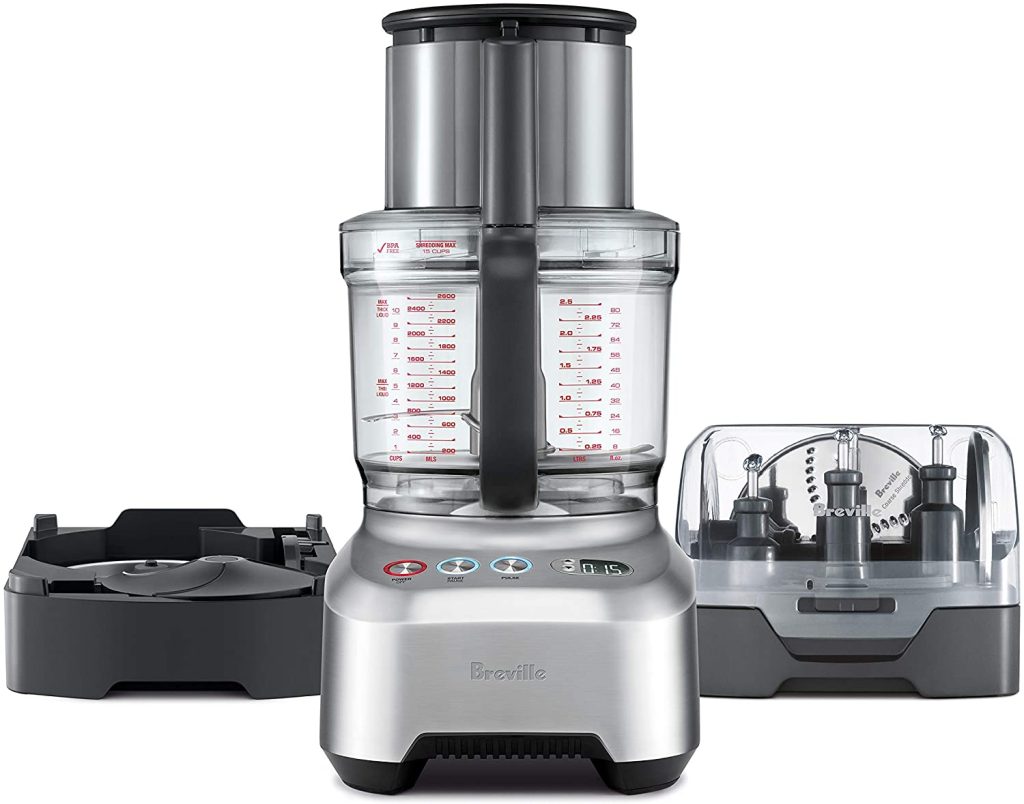 The most incredible food processor is the Breville BFP800XL Sous Chef 16 Cup Food Processor. It has five multi-function discs and three blades, as well as an extra-wide chute, 2 BPA-free bowls, an LCD display, and a timer.
However, the term "best" can imply many different things to different people.
However, when I'm shopping for a small kitchen gadget, particularly a food processor, I look for the following features:
A lot of power
Excellent feedback
A big storage capacity
Different blades for various applications
A fantastic guarantee
It's simple to limit things down using those criteria.
When I review a product, especially if I recommend it, I look for things with a rating of 4.5 stars (or above) and at least 100 reviews, with no more than 5% of the reviews being one star.
That way, you'll know it's a fantastic product.
When all of that is taken into account on Amazon, we are left with only one brand (Breville) as the "greatest food processor."
So, once again, the Breville BFP800XL Sous Chef 16 Cup Food Processor is my top pick for the best food processor. (To check the current Amazon pricing, click here).
The Breville has the following features:
Shipping is free.
Capacity: 16 cups (most are only 8 or 12).
Included are five discs and three blades.
Two 16-cup mixing bowls (great for two unrelated jobs without having to clean in between)
One tiny bowl for quick and simple tasks.
BPA-free plastic.
A count-up and count-down auto timer is displayed on an LCD panel.
A 5?? cutting chute (so huge foods don't have to be precut to fit in).
Motor: 1200 watts (most others are only 500 watts)
It comes with a storage box that saves room.
It's an Amazon's Choice product with over a million reviews.
Have we answered all of your questions on whether food processors are worthwhile?
We take a deep dive into the world of food processors in this piece.
We compared them to blenders and looked at their features, cost, and reliability. This article also looked into alternatives to using a food processor to do some of the duties.
More importantly, we polled nine home chefs to determine how they use theirs, how often they use them, and if they believe it's worth the money to get one.
Is it worthwhile to invest in a food processor or processors?
For me, the answer is unmistakable yes; however, the answer may differ depending on your specific needs. Nonetheless, this article should have provided you with sufficient information to make an informed decision!