Home »
Learn How to Boil Water in an Instant Pot - A Detailed Guide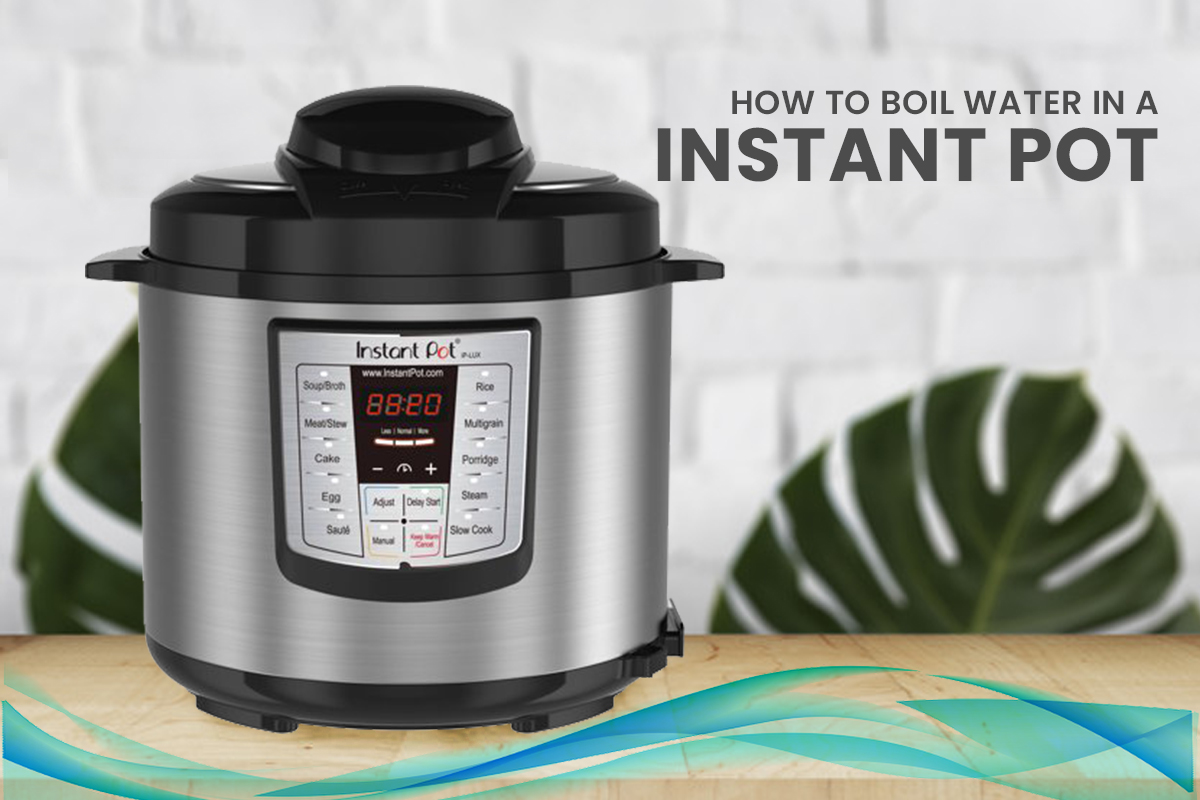 Someone using an Instant Pot to boil water is the subject of a bizarre viral video. I'm not sure why that video got viral. Is the video artificial or CGI, or can you use an Instant Pot to boil water?
Here's what I've learned from owning and using one:
In general, using the sauté mode in an Instant Pot, you can make 1-2 cups of water in around 3 minutes. In an Instant Pot, more significant amounts of water can be boiled by pressure cooking for 5 minutes and then utilizing the fast release method.
Instant Pots are pretty helpful and excellent for preparing food in a short amount of time. Things like dried beans or pulled pork, which used to take hours to prepare, may now be completed in under an hour.
But I've never considered using one to boil water!
So, in this post, we'll look at how to boil water in an Instant Pot, whether it's faster than using a regular pot on the stove, and why you'd want to do so. But we'll also go through how to boil water and how long to set the timer.
If you're bored of the same old methods for boiling water, or if you don't have access to a stove but do have an Instant Pot, it could become your new best friend.
Let's get this party started, shall we?
In an Instant Pot, how to boil water.
To boil water in an Instant Pot, follow the steps below
In the Instant Pot's detachable liner, pour 1 cup of water.
Replace the lid on the Instant Pot and close it usually.
Set the timer for 5 minutes on the manual setting.
Set your Instant Pot to high pressure if it has both high and low pressure settings.
Allow 5 minutes for it to run.
Once the absolute pressure is reached inside, the timer will begin ticking down.
When you're finished, it'll automatically switch to the keep warm mode.
Open the quick-release valve on the lid once it has shifted to the keep warm mode.
Allow it to sit for a gentle release, but keep in mind that the water temperature will drop during that period.
When you're ready to use the boiled water, remove the cover.
Having said that, if you only need a tiny bit of water, you can leave the lid off and use the sauté feature.
Below is further information on this.
In an Instant Pot, what program should I use to boil water?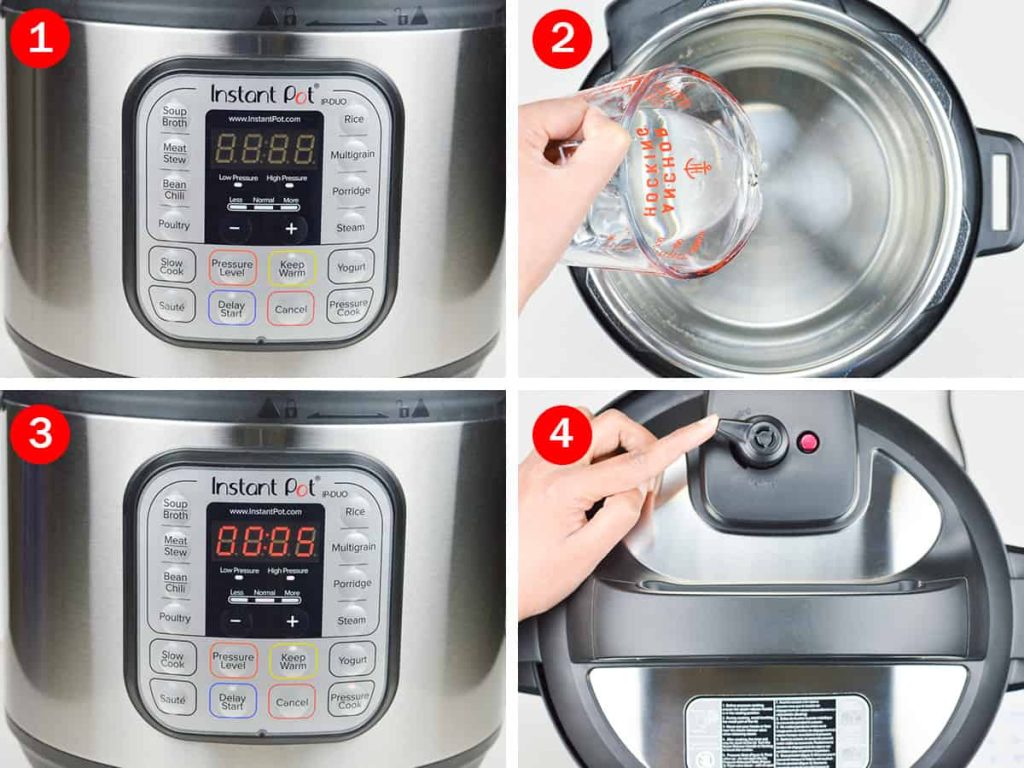 When boiling 1-2 cups of water in an Instant Pot, use the sauté mode with the cover off. Use the high-pressure setting for 5 minutes with the lid well covered when boiling more than 2 cups of water.
Instant Pots, particularly the more costly ones, come with a plethora of program options. Depending on your model, these may include:
PRESSURE COOK/MANUAL — This is the most often utilized setting on all Instant Pots for classic pressure cooking. Older models let you set the pressure level first, then modify the cooking time with the +/- keys.
SAUTÉ — with this mode, and you may brown food in oil like you would in a pan. Because the insert heats up quickly, make sure you add oil and stir constantly. With the lid off, this mode is used at all times.
As a safety precaution, the maximum sauté time is 30 minutes at a time.
Keeping warm is a low-heat setting that keeps food in the temperature-safe zone after being cooked with other programs. When most Instant Pot cooking programmes have finished cooking for the specified amount of time, they will automatically switch to keep warm mode.
Other functions that are less commonly utilized are:
SOUP
SOUP BROTH
MEAT
STEW
BEAN
CHILI
CAKE
SLOW COOK
RICE
MULTIGRAIN
PORRIDGE
STEAM
STERILIZE
YOGURT
EGG
In an Instant Pot, how long does it take to boil water?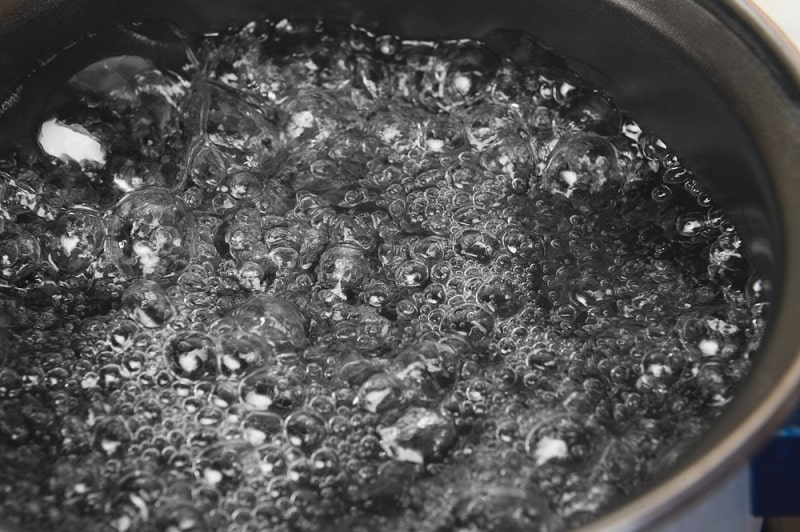 Boiling water in an Instant Pot takes 4-8 minutes on average. Large amounts of water cooked under pressure will take 5 minutes, while utilizing the sauté mode will take a little longer. When boiling 1-2 cups of water, the sauté option works well.
In the end, it comes down to how much water you need to boil.
As I mentioned earlier, the pressure cooking method works best when you need to boil 2-10 cups of water or more. This necessitates placing the cover on the Instant Pot and waiting for it to reach maximum pressure before the 5-minute timer begins to clock down.
The sauté function, on the other hand, is ideal for minor amounts of water, such as a bowl of oatmeal, when the lid is removed. There's hardly any clean-up because you're just heating the water!
Is it possible to boil water in an Instant Pot without using the lid?
Yes. In an Instant Pot, use the sauté mode with the lid off to boil 1-2 cups of water. With the lid on and the pressure cooking mode turned on, more significant amounts of water will boil faster. The sauté option, on the other hand, is ideal for tiny amounts of water when the lid is removed. Boiling water this method will take roughly 3 minutes.
But how does that stack up against other water-boiling methods?
One quart of water takes 8-10 minutes to boil on the stovetop in a saucepan. One quart of water will boil in 4-5 minutes in an electric tea kettle and 3-4 minutes in the microwave. As you can see, the Instant Pot is the clear victor when it comes to small amounts of water. However, the Instant Pot still outperforms the stovetop when it comes to vast amounts of water.
Conclusion
Boiling water may appear to be one of the most fundamental kitchen tasks. Still, if you have an Instant Pot on hand, it's likely not something you do very often.
Instant pots are extremely useful kitchen gadgets.
Having an instant pot in your kitchen may save you in a variety of scenarios and serve as a stand-in for a variety of appliances. They are multi-functional, with a range of preset programs that make it simple to prepare food. By learning a few things about instant pots, you can utilize them to boil water. To get it correctly, follow the steps. We looked at how to use an instant pot to boil water and the procedures involved in doing so in today's topic.